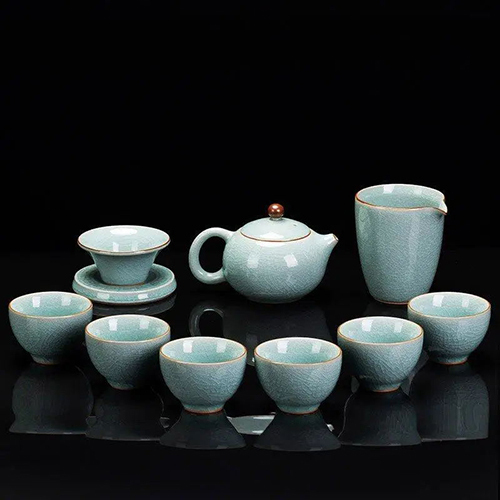 How to choose Gongfu Tea Sets | Chinese Tea Set
Sunday, 31 July 2022

0

556

0
Gongfu tea sets are tea sets that are specifically designed for gongfu tea ceremonies. There are many different types of gongfu tea sets available on the market, so it can be difficult to know which one to choose. Here are a few things to keep in mind when selecting a gongfu tea set:
- The size of the set. Gongfu tea sets come in all different sizes, from small sets that make two cups of tea to large sets that make up to eight cups. Think about how many people you typically drink tea with and choose a set that will accommodate those needs.
- The materials the set is made from. Gongfu tea sets can be made from a variety of materials, including porcelain, clay, glass, and metal. Each material has its own benefits and drawbacks, so it's important to choose the material that best suits your needs.
- The price of the set. Gongfu tea sets can range in price from a few dollars to several hundred dollars. It's important to find a set that fits your budget and meets your needs.
Keep these things in mind when choosing a gongfu tea set and you'll be sure to find the perfect one for you.
*** If you're looking for some high quality Chinese teas and Gongfu tea sets to impress your friends and family with, then look no further than admiringazeland.com!