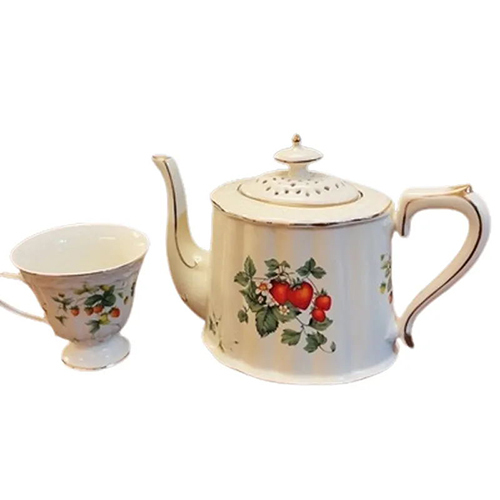 Strawberry Teapot: House Warming Gift
Wednesday, 06 April 2022

0

492

0
The process of moving can be overwhelming and it's important to have a gift that will make the new homeowner feel at home. A strawberry teapot is the perfect housewarming gift because it's both practical and whimsical. Plus, who doesn't love strawberries?
For those who are looking for a unique strawberry teapot, look no further than ours! Our strawberry teapots are handmade with love and care. Each one is slightly different, making them truly special.
Our strawberry teapot is unique:The beige strawberry teapot is handmade with red strawberry pattern and golden decorations, which makes it stand apart from other strawberry teapots. And the ceramic strawberry teapot is very easy to clean and care.
If you know someone who is moving soon, or if you're looking for a thoughtful housewarming gift, consider giving a strawberry teapot. It's sure to make the new homeowners feel right at home.
*** Discover good quality Chinese tea and English tea set at admiringazeland.com.